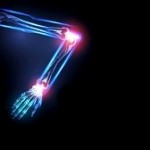 Pins and Needles in the hands when you wake up is not uncommon and the condition often disappears within an hour. For some however, the pins and needles sensation is persistent, can come and go at other times of the day and is sometimes accompanied by other symptoms such as dizziness, loss of balance and even temporary blackouts.
This can be very worrying for anyone experiencing this problem and diagnosis can be difficult with the patient hearing differing answers from different practitioners.
This may sound obvious but when people take various prescription drugs to mask the symptoms this does little to curb the problem in the long term.
Simply put, the cause must be found and corrected.
To help find the cause of your pain we offer the following:
Full Consulatation with a Doctor of Chiropractic
Through Examination with Neurological, Orthopeadic & Blood Pressure Tests
Spinal Scans
Digital Foot Scans
Postural Analysis
A Detailed Verbal Report of our Findings
After this, you should know more about your body and the problems you are experiencing.
Whether you go ahead with treatment is as always entirely your decision. If the care you require is outside of our scope, we will recommend you to the relevant healthcare professional.
Ready to talk to an Expert? We have limited new patient appointments available. Get in Touch TODAY
---
REFERENCES
Calliet, R., M.D., Hand Pain and Impairment 3rd edition, F. A. Davis Company 1983.
Calliet, R., M.D., Pain Mechanisms and Management, F. A. Davis Company 1983.
Kendall, F., McCreary, E., Muscle Testing and Function, 3rd edition, Williams and Wilkins, 1983.
Kirk, R., D.C., Lawrence, D., D.C. Valvo, N., D.C., States' Manual of Spinal Pelvic and Extravertebral Technic, 3rd edition, National College of Chiropractic, 1991.
Norkin, C., P.T., Levrangie, P., P.T., Joint Structure and Function: A Comprehensive Analysis 2nd edition, F. A. Davis Company, 1992