The Greenwood New Patient Experience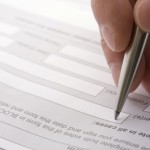 Around 70% of our new patients are word of mouth referrals. We are prevailed that so many of our practice members recommend their friends, family, colleagues and neighbours to see this Hertfordshire Chiropractor.



What Happens on Your First Visit?
On your first visit, we will ask about your problem, your medical history and your general health. We will then carry out a detailed examination of the spine and nervous system.

At the second visit, the cause of your problem will be explained to you in detail and on your agreement, treatment will commence.
If you are experiencing any of the problems below simply click on the one that interests you to go to a page with more information…
Or click on the skeleton picture to the right and you will be taken to the relevant page…